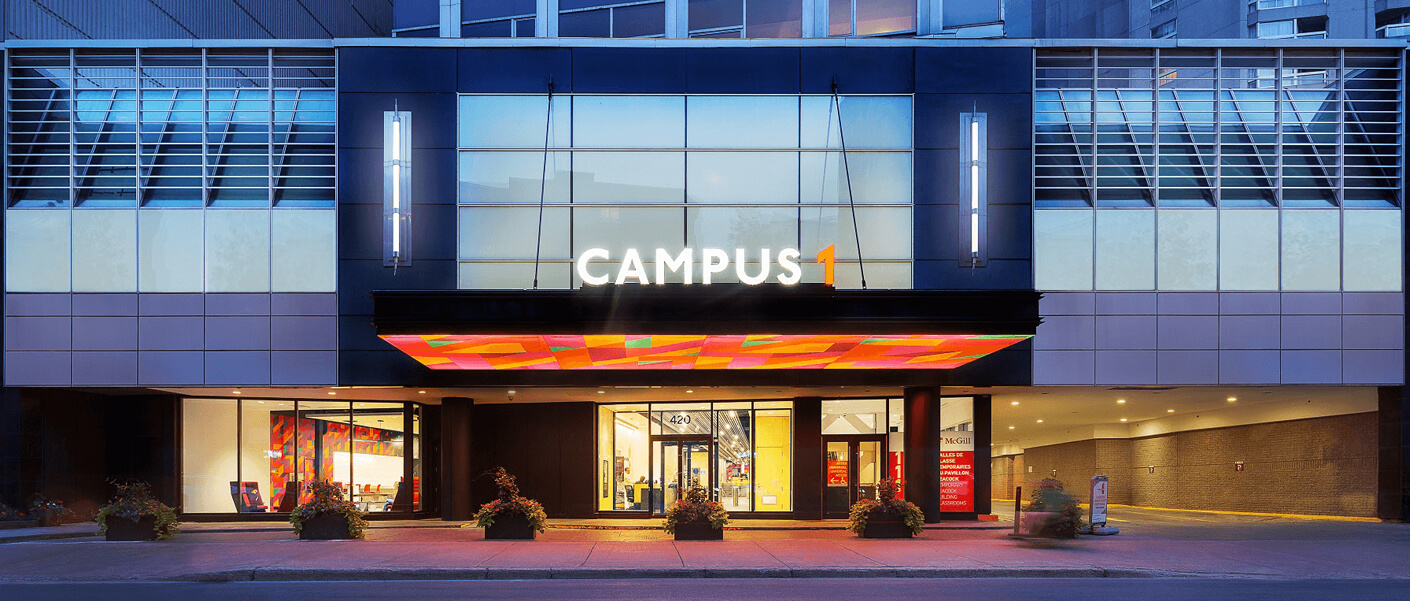 Summer Stays
Book a room for as low as $189.00 per night
Book Now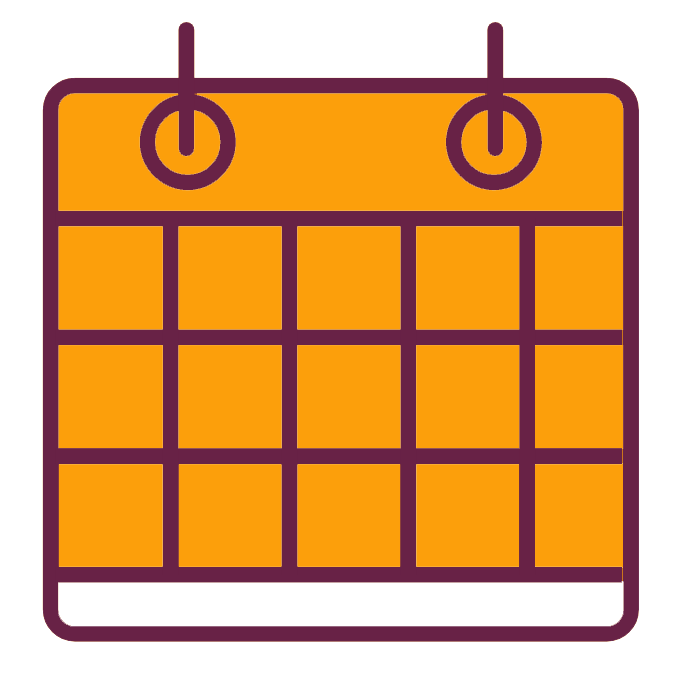 The ideal hotel alternative for your short term stay or conference group accommodations in Montreal this Summer.
With a wide variety of suites, Campus1 MTL is the perfect place to stay for...
Families visiting Montreal tourist attractions
Business and Conference stays
Graduate students and summer co-op terms in Montreal
Tournament and sports stays in Montreal
Affordable stays in Montreal
Long-term stays up to 60 days
With furnished suites that include a living area, private bathroom and incredible onsite amenities like shared kitchens, lounges and fitness centre you'll have everything you need for your short or long-term stay in Montreal.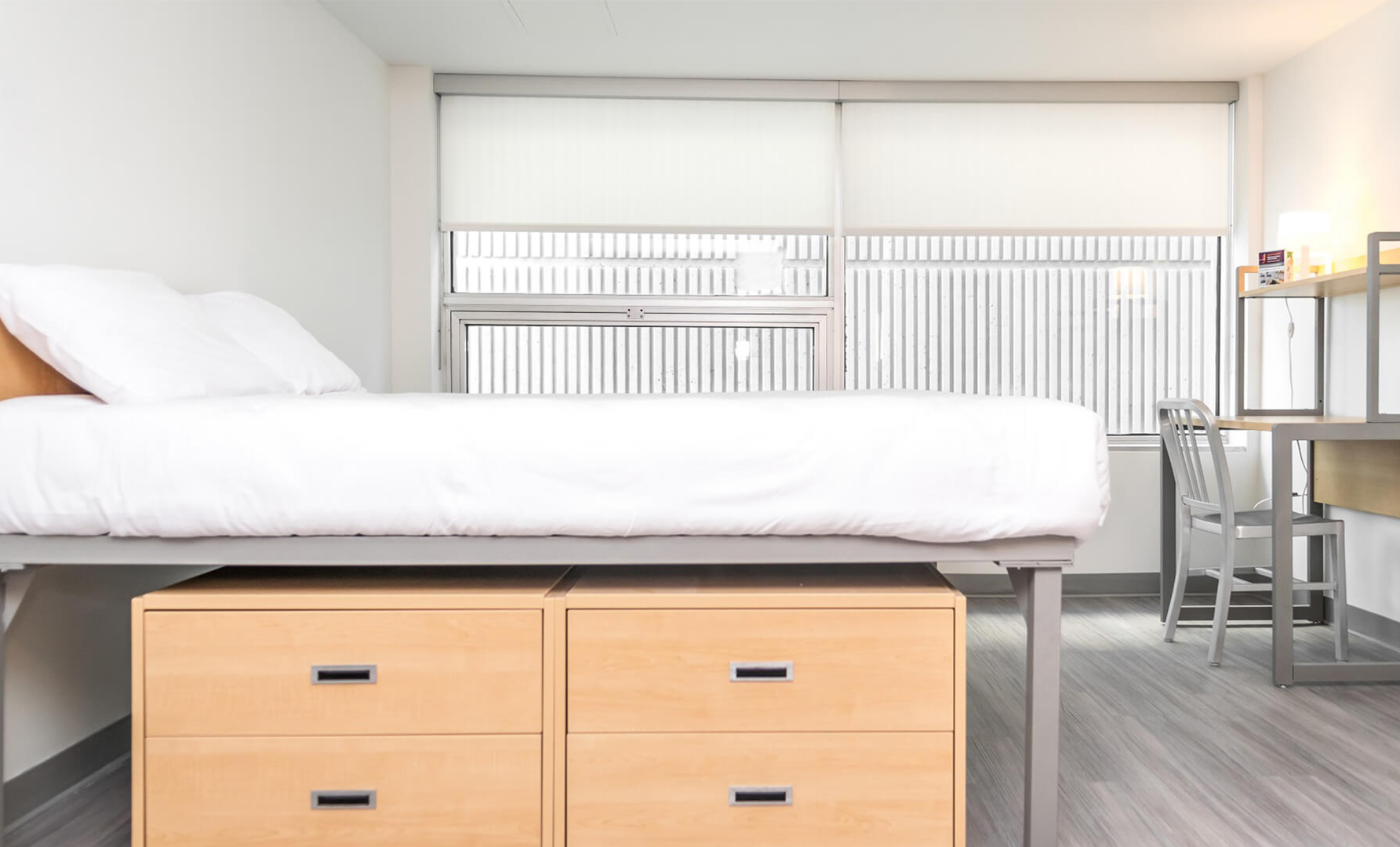 Studio Suite
1 double bed
View suite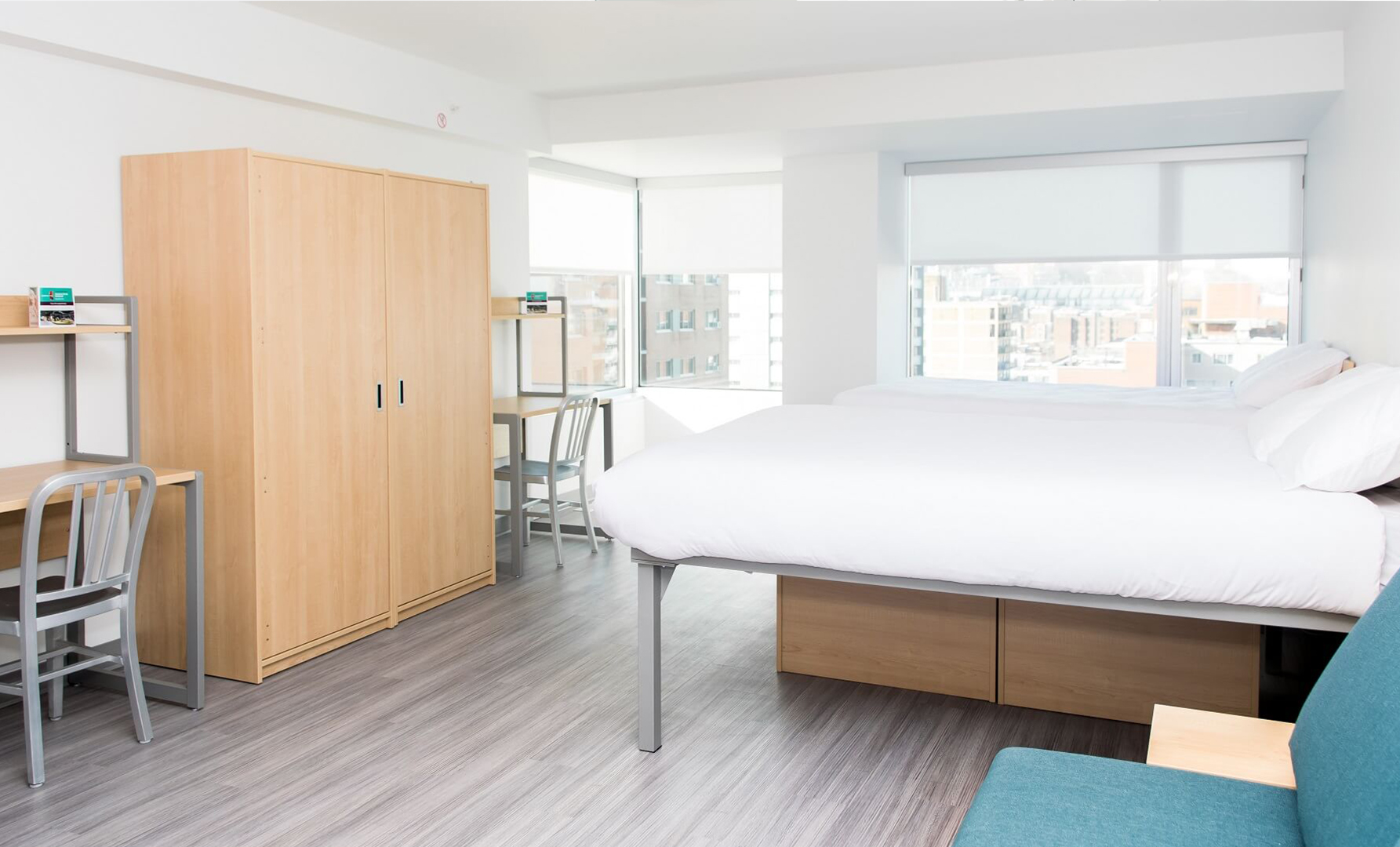 Double Suite
2 double beds
View suite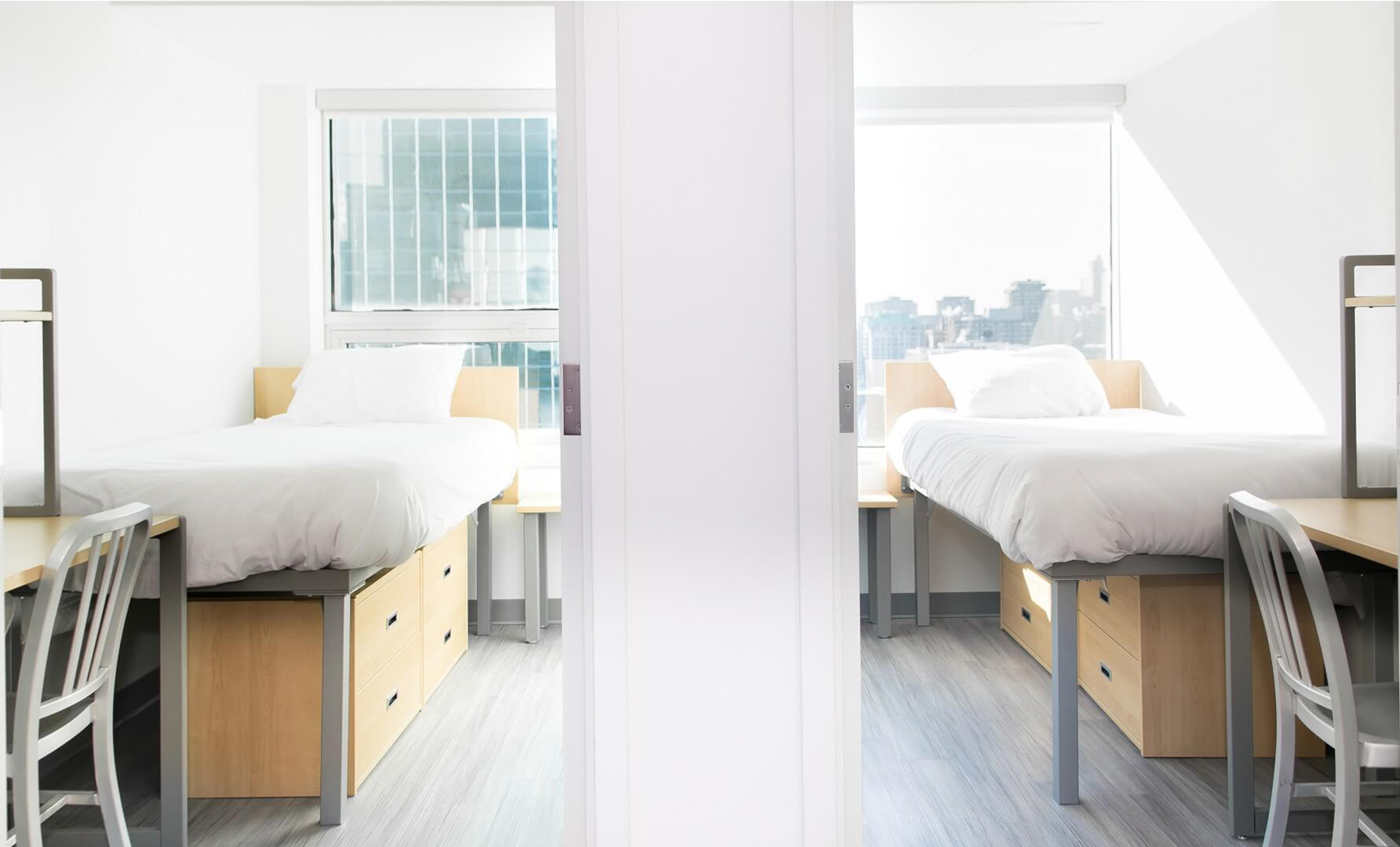 Two-bedroom Suite
2 single beds
View suite
See all suites
Features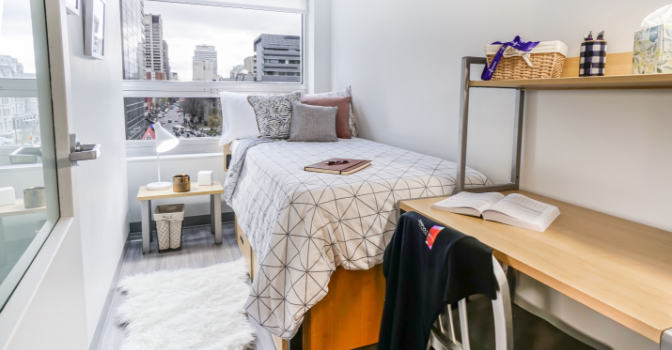 Twin or double bed(s) with linen in each suite
Bathroom linens and bath products included
Buffet dine-in only breakfast included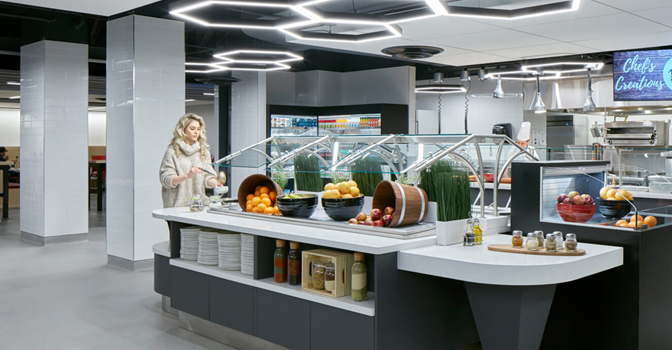 Unlimited high speed wi-fi internet included
Housekeeping service (full clean weekly)
Please note there are no TVs in rooms
Amenities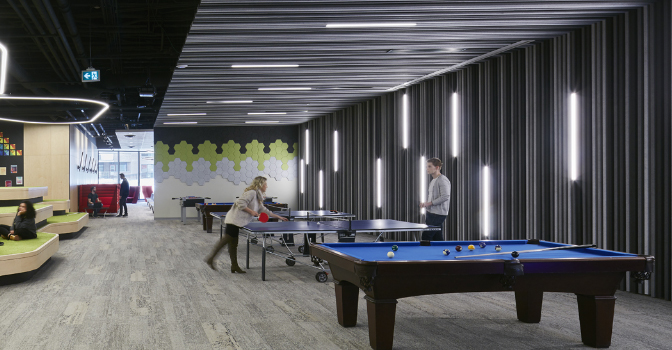 Indoor Basketball Court
Fitness Centre
Cardio and Yoga Studios
Arcade and Games Lounge
In building laundry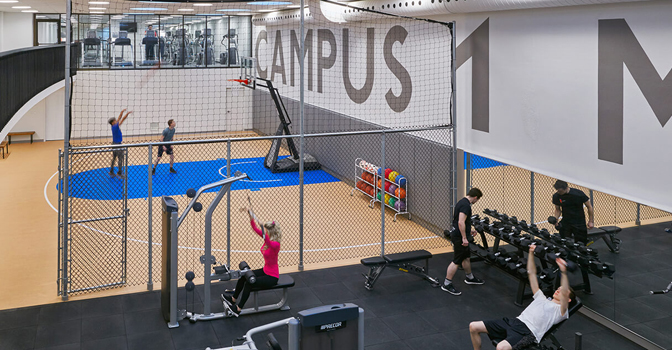 Community Kitchens
24/7 Building Security on site
Group catering options available!
On-site parking (via TargetPark)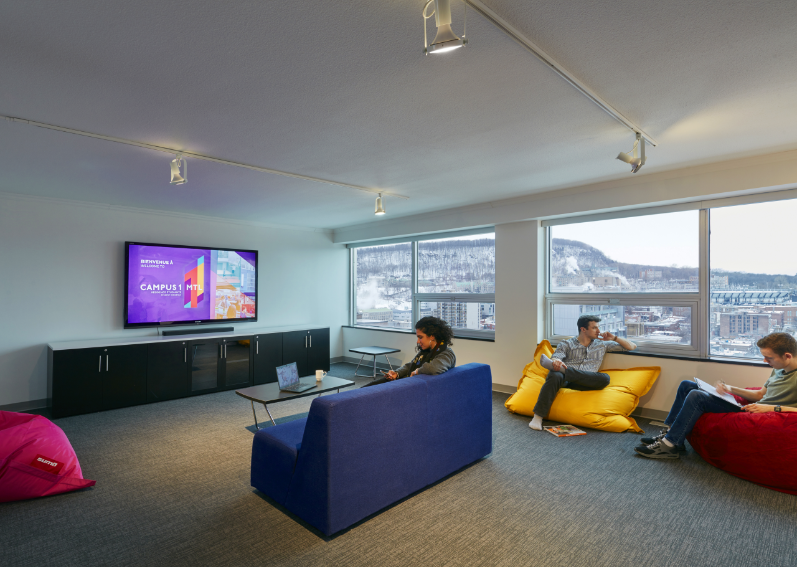 The perfect place for your Group Stay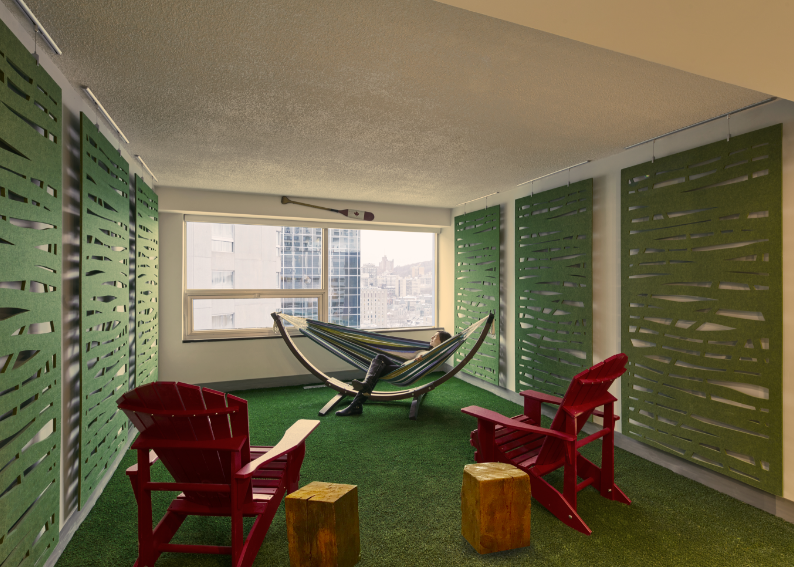 A great alternative to AirBnB in Montreal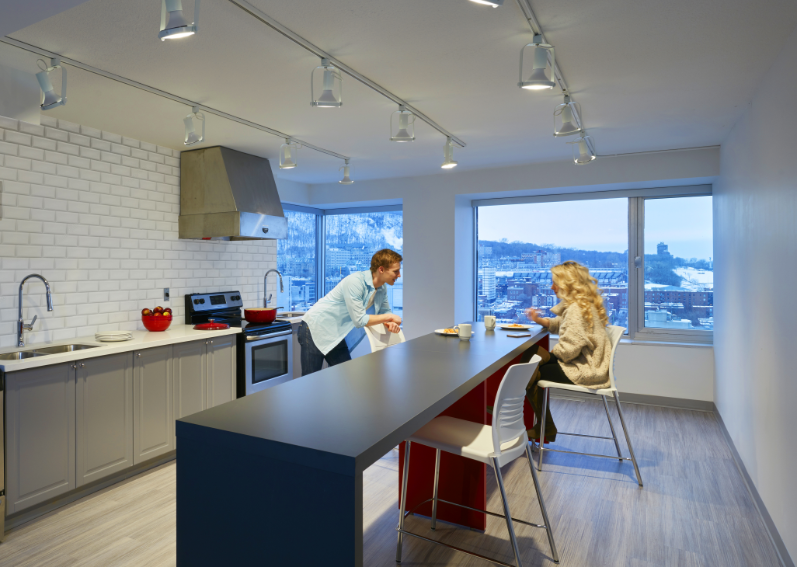 Short Term Stays Montreal from 1 to 60 days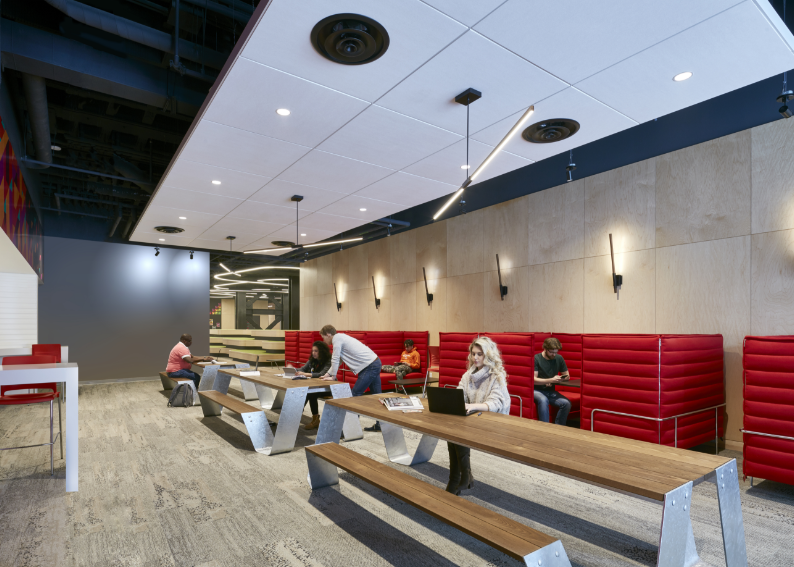 Montreal Conference & Meeting Stays